News and Announcements
Dedicated sessions at EGU General Assembly 2017

The RGF Commission co-organizes joint sessions at the EGU General Assembly, 8–13 April 2018, Vienna.
1. Groundwater flow understanding in water management and environmental problems (HS8.2.4)
The session aims to bring together scientists studying different aspects related to groundwater circulation and management. Understanding of gravitational groundwater flow requires knowledge of the prevailing flow system from the local to a regional scale. Moreover, problems connected to groundwater management underline the importance of sustainable development of groundwater. In this context, the session intends to analyze issues connected to groundwater management and its protection from qualitative and quantitative degradation (e.g. overexploitation, climate change and its consequences on groundwater, and groundwater contamination …)  in the context of groundwater flow understanding. Papers related to methods of defining groundwater flow, preventing, controlling and mitigating negative environmental impacts related to groundwater are also welcome.
Convenors:
Jim LaMoreaux, Daniela Ducci, Manuela Lasagna, Judit Mádl-Szőnyi, Xiao-Wei Jiang
2. Deep groundwater circulation and its potential interaction with subsurface water ecosystems (HS8.2.9)
Deep groundwater flow eventually emerges to the surface, where it can discharge locally in hot springs or in a diffuse manner that involves mixing with shallow groundwater. Deep groundwater flow may, therefore, exert an important influence on the availability and quality of groundwater in shallow aquifers. It may thus influence surface and groundwater ecosystems and human activities relying on this shallow groundwater. Deep groundwater flow involves complex physical and geochemical processes, as well as microbiological communities, which are influenced by the geological setting of the flow system and the presence of preferential flow paths such as permeable fracture or fault zones. Deep microbial communities also depend on both physical and geochemical parameters of groundwater flow and may interact with shallow microbial ecosystems having very different conditions when discharge occurs or, inversely, when fluids are injected in deep formations. The hydrodynamics of deep regional and basin-scale flow is of interest in itself and it must also be considered in studies applied to deep subsurface industrial activities such as mining, shale oil and gas production, geothermal energy extraction and CO2 sequestration. The understanding of deep groundwater flow is challenging, as the characterization of large flow systems is difficult due to limited data, especially in the intermediate zone between shallow aquifers and deep anthropogenic activities. Therefore, the combined use of hydraulic, geochemical, geophysical and microbiological characterizations is required to understand the functioning and effects of deep flow on shallow subsurface ecosystems.
This session aims to bring together varied scientific work covering both the fundamental and applied aspects of deep groundwater flow and its relation with the subsurface ecosystems. The session thus welcomes work spanning from energy-related activities to geochemical and microbial investigations in support of groundwater management, including theoretical analysis, field and remote sensing data acquisition and interpretation as well as numerical modelling.
The session is related as well to Energy, Resources and the Environment (ERE) and Biogeosciences (BGS).
Convenors:
René Lefebvre, Luc Aquilina, Chrystel Dezayes, Alexis Defresne, Judit Mádl-Szőnyi, Christine Rivard

Deadline for Abstract submission: 10 Jan 2018, 13:00 CET
We are looking forward to seeing you in Vienna!
Educational lecture about groundwaters
Ádám Tóth, our Secretary, had an educational lecture about groundwater fundamentals and state of groundwater in Hungary. The presentation was titled Groundwaters in Hungary and held at the Focus on Water summer school (9-22 August, Budapest) which was attended by 20 Japanese and 15 Hungarian students. The basic theory of groundwater flow was outlined and consequences of flowing groundwater, such as geothermal energy, landslides, speleogenesis, vegetation, were presented via Hungarian case studies. The lecture was followed by a cave walk in the Szemlő-hegy cave where the hypogenic speleogenesis caused by hot water could be seen on the field.
Farvolden prize
The Robert N. Farvolden Award is used to honour outstanding contributions to the disciplines of earth
science and engineering that emphasize the role or importance of groundwater. In 2016, our active Commission Member, René Lefebvre received the prize. He has his Farvolden Award acceptance speech in October at the IAH-Canada meeting, which will be on regional groundwater resources management.
Congratulations to René!
Commission evaluation by David Kreamer, the new IAH Vice President for Science and Programme
The Commission received the following letter by the new IAH Vice President for Science and Programme, David Kreamer. He acknowledged the activity of the RGFC and also the scientific value of our publications and hoped to continue this work in the future.
"As a new fellow at this job, I reviewed your 2012- 2015 CRGF Annual Reports which are posted on the IAH website, and have read and greatly admired many of your publications in the past. I also saw your independent CRGF-IAH website link to the main IAH website, which is really very good and well illustrated. It is a really great website and quite informative. … your work and efforts have been world class for many years – thanks! I've had the pleasure of reading some of your individual publications on groundwater flow, and know that your individual work is outstanding. I'm aware that you have put much effort into integrating many groups working together on similar issues, and I'm particularly pleased to see all of your educational and outreach efforts, and your upcoming conference this June in Calgary. You and your colleagues have put significant energy into this Commission and I would like to offer my assistance in any way to ensure that you keep going strong, are reaching other scientists and decision makers, and advancing your fundamental objectives."
RGFC representatives in the new IAH Council
The Council of IAH, appointed by election by the full membership every four years, is the Association's governing body.  Our current Council was elected at the General Assembly in Montpellier, France in September 2016.
Two of our active RGFC representatives are now members of the IAH Council:
Joanne Thompson – Vice President, North America
Carlos Molano – Vice President, Latin America and the Caribbean
The Commission wishes them a great success in the IAH Council.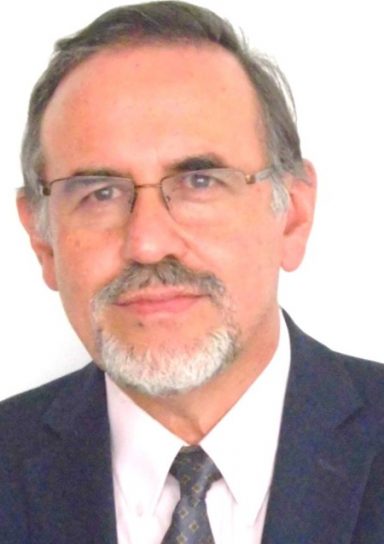 Plans for a book titled "Theoretical and practical developments in regional groundwater flow"
In the General Meeting, it was decided to initiate the edition of the so called CRC "blue" book in the topic of "Theoretical and practical developments in regional groundwater flow". The Editor in Chief of Hydrogeology Journal, Dr. Cliff Voss offered the possibility of a (half-)issue of Hydrogeology Journal for papers dealing with regional groundwater flow in 2019.