News and Announcements
Educational lecture about groundwaters
Ádám Tóth, our Secretary, had an educational lecture about groundwater fundamentals and state of groundwater in Hungary. The presentation was titled Groundwaters in Hungary and held at the Focus on Water summer school (9-22 August, Budapest) which was attended by 20 Japanese and 15 Hungarian students. The basic theory of groundwater flow was outlined and consequences of flowing groundwater, such as geothermal energy, landslides, speleogenesis, vegetation, were presented via Hungarian case studies. The lecture was followed by a cave walk in the Szemlő-hegy cave where the hypogenic speleogenesis caused by hot water could be seen on the field.
Farvolden prize
The Robert N. Farvolden Award is used to honour outstanding contributions to the disciplines of earth
science and engineering that emphasize the role or importance of groundwater. In 2016, our active Commission Member, René Lefebvre received the prize. He has his Farvolden Award acceptance speech in October at the IAH-Canada meeting, which will be on regional groundwater resources management.
Congratulations to René!
Session at the 44th IAH Congress, Dubrovnik, Croatia

The Commission organizes a session at the upcoming IAH Congress titled Groundwater management and energy source development in a changing climate (T 1.2). Groundwater heritage focuses on groundwater reserves as well as groundwater quality by passing benefits from the past to current, and from current to future generations. Identification of declining or rising trends of groundwater levels i.e. groundwater reserves vital for human existence, as well as trends in groundwater quality deterioration or improvement in the past, present and future, give us a better insight into our groundwater heritage. Such knowledge is also of importance in planning and preserving current and the future quantitative and qualitative status of groundwater, the most important natural resource that makes up an estimated 98 to 99 percent of all freshwater in the world available for our use. What are the trends in groundwater levels i.e. reserves and quality? How are they affecting groundwater protection? What are the main sources of groundwater contamination? Moreover, how does climate change involving extreme conditions and events affect groundwater?
Conveners: Roland Barthel (University of Gothenburg, Sweden) and Ádám Tóth (Eötvös Loránd University, Budapest, Hungary)
Co-conveners: Judit Mádl-Szőnyi, Stephen Foster, Richard Taylor, Florence Habets, Karin Villtholt
For further information visit the website of the 44th IAH Congress.
Commission evaluation by David Kreamer, the new IAH Vice President for Science and Programme
The Commission received the following letter by the new IAH Vice President for Science and Programme, David Kreamer. He acknowledged the activity of the RGFC and also the scientific value of our publications and hoped to continue this work in the future.
"As a new fellow at this job, I reviewed your 2012- 2015 CRGF Annual Reports which are posted on the IAH website, and have read and greatly admired many of your publications in the past. I also saw your independent CRGF-IAH website link to the main IAH website, which is really very good and well illustrated. It is a really great website and quite informative. … your work and efforts have been world class for many years – thanks! I've had the pleasure of reading some of your individual publications on groundwater flow, and know that your individual work is outstanding. I'm aware that you have put much effort into integrating many groups working together on similar issues, and I'm particularly pleased to see all of your educational and outreach efforts, and your upcoming conference this June in Calgary. You and your colleagues have put significant energy into this Commission and I would like to offer my assistance in any way to ensure that you keep going strong, are reaching other scientists and decision makers, and advancing your fundamental objectives."
Symposium on characterizing regional groundwater flow systems,
26–28 June 2017, Calgary, Canada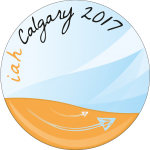 International symposium Characterizing regional groundwater flow systems: Insight from practical applications and theoretical development will examine the current state of the regional groundwater flow concept, discuss any recent theoretical advancement, and share experiences from applications spanning energy exploration to environmental management.
Proposed Session Themes:
Water Management: Watersheds and water sources; Groundwater dependent ecosystems; Large flow systems; Isotopic and geochemical fingerprinting
Theory: Historical development; Basin hydrodynamics; Density and salinity effects; Mixing of local and regional flows
Economic Reserves Exploration: Hydrocarbon exploration; Geothermal energy; Ore genesis
Waste Disposal: CO2 sequestration; Pore space management; Deep repositories; Tailings and landfills.
In addition to solicited and invited presentations, this event will have two optional 1-day field excursions in southern Alberta to learn more about the history of Canadian hydrogeology and hydrocarbon exploration.
The symposium will be hosted by the IAH Canadian National Chapter and organized by the IAH Commission on Regional Groundwater Flow in cooperation with the IAH Commission on Groundwater and Energy.
The call-for-abstracts and registration information will be available by October 2016.
For more information please contact the organizing chair, Dr. Brian Smerdon brian.smerdon@aer.ca or the Regional Groundwater Flow Commission regionalgwflow.iah@gmail.com
RGFC representatives in the new IAH Council
The Council of IAH, appointed by election by the full membership every four years, is the Association's governing body.  Our current Council was elected at the General Assembly in Montpellier, France in September 2016.
Two of our active RGFC representatives are now members of the IAH Council:
Joanne Thompson – Vice President, North America
Carlos Molano – Vice President, Latin America and the Caribbean
The Commission wishes them a great success in the IAH Council.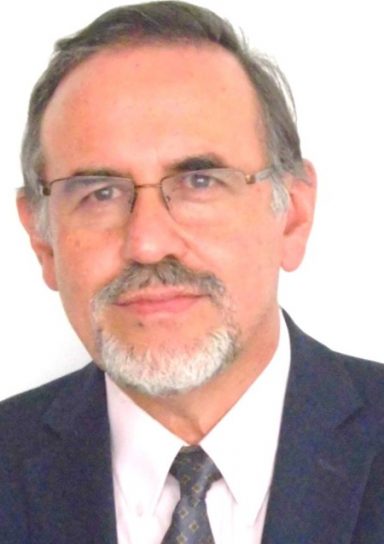 Groundwater Flow Systems in Secondary School Education
Carlos Molano in his recent Seminar on Hydrogeology (Quito, Ecuador) promoted a new Hungarian Geography book as an example to introduce Regional Flow and flow system Analysis to students at elementary level.
You can access this book here on page 162-165.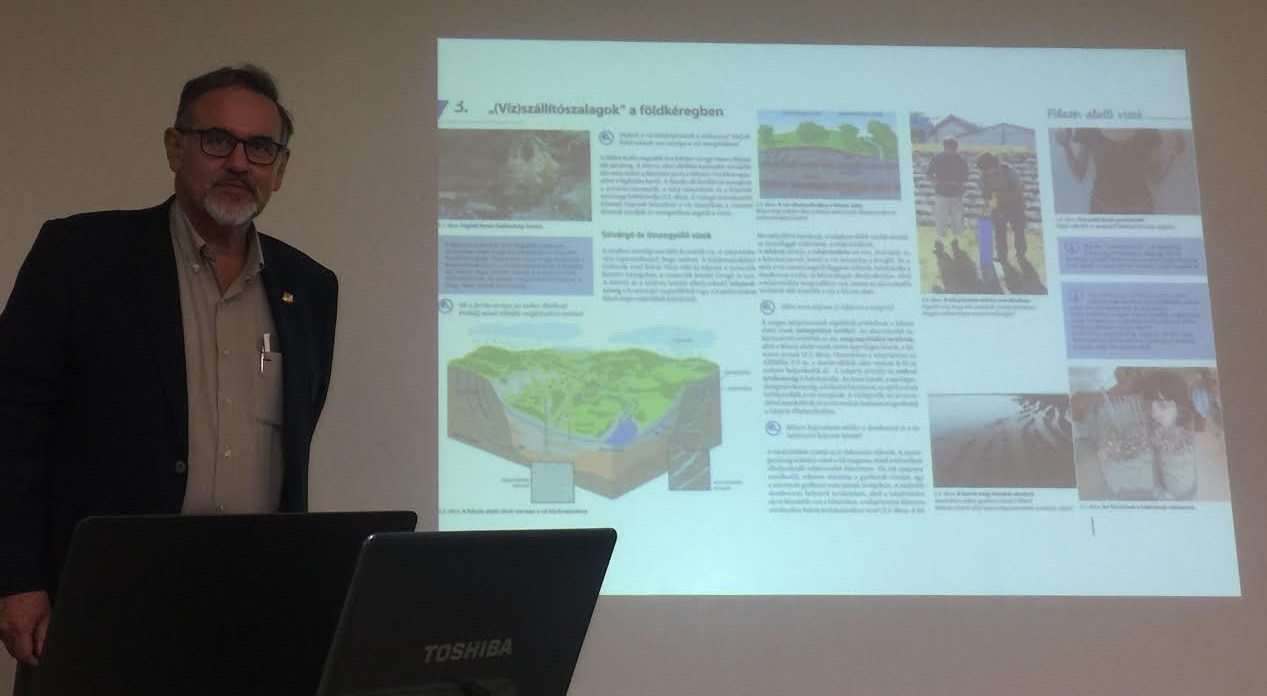 Endowed Hydrogeology Chair funded by Joe Tóth at ELTE, Budapest
József and Erzsébet Tóth Endowed Hydrogeology Chair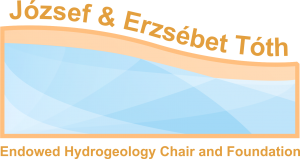 was founded on 1 September 2016 at Faculty of Science, Eötvös Loránd University, Budapest thanks to the generous donation of Prof. József Tóth. The main scope of the Chair is teaching, fostering, promotion and application of the "Tóthian" modern hydrogeological approach. The elaboration and preservation of the famous library of Tóth were also integrated into the activity of the Chair. The head is Judit Mádl-Szőnyi (Chair of RGFC) and she cooperates with her colleagues, PhD and MSc students in the frame of this group to urge the recognition of the vital Tóthian scientific heritage. The chair would like to attract scientific interest worldwide.
Plans for a book titled "Theoretical and practical developments in regional groundwater flow"
In the General Meeting, it was decided to initiate the edition of the so called CRC "blue" book in the topic of "Theoretical and practical developments in regional groundwater flow". The Editor in Chief of Hydrogeology Journal, Dr. Cliff Voss offered the possibility of a (half-)issue of Hydrogeology Journal for papers dealing with regional groundwater flow in 2019.