Home
Welcome from IAH's Regional Groundwater Flow Commission (RGFC). We hope you find the information useful and that it encourages you to participate. Do feel free to get in touch with questions or comments.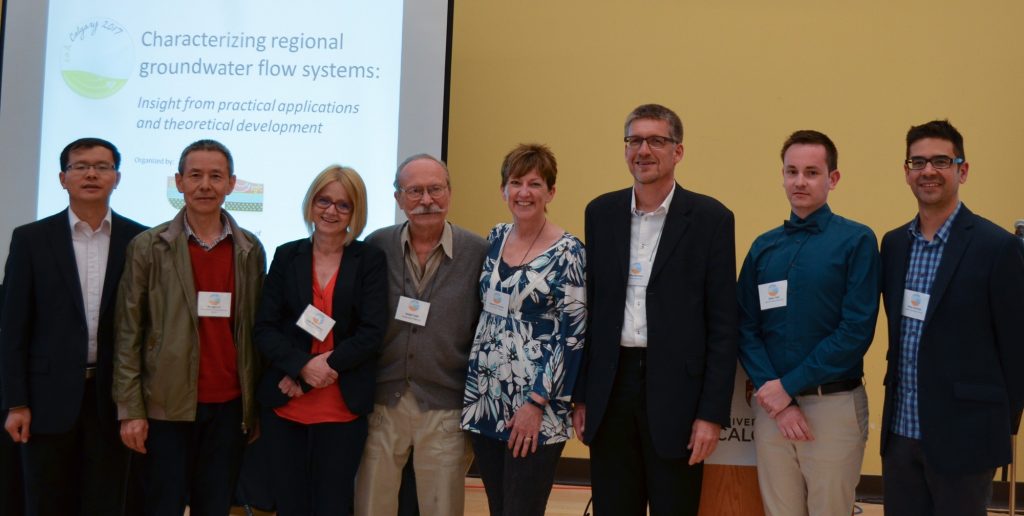 The RGFC Board in Calgary, Canada:
Xiao-Wei Jiang, Menggui Jin, Judit Mádl-Szőnyi, Joe Tóth,
Joanne Thompson (Vice President, North America), Okke Batelaan, Ádám Tóth, Brian Smerdon
About RGFC
IAH's Regional Groundwater Flow Commission (RGFC) internationally fosters the research and practical application of regional groundwater flow. It motivates new research, including mathematical analyses of the properties of flow systems, as well as field- and GIS-based methods to study the geological agency of regional groundwater flow. It also aims to enhance the relevance of basin-scale gravitational groundwater flow systems to disciplines such as:
regional water resources;
geotechnics;
geothermics;
mineral exploration;
petroleum exploration;
landscape architecture;
environment protection;
soil and groundwater salinization and amelioration;
forestry and agriculture;
land use planning and management.
József Tóth library
RGFC intends to preserve the library of József Tóth, who laid the basis of Flow System Theory at Eötvös Loránd University, Budapest, Hungary, for future benefit to others.
Join us
It is our ambition that RGFC gathers a powerful, effective and truly international group of actively engaged participants. It is also the firm intention of the Board to strengthen the contribution of women and young scientists in the Commission.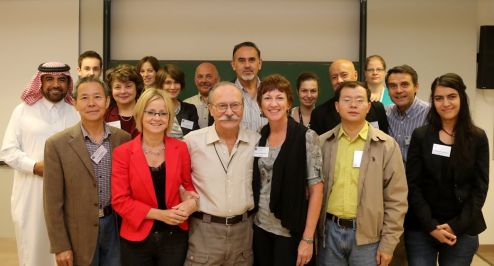 You do not have to be an IAH member to participate in RFGC's efforts. In fact we encourage wide involvement from the groundwater community, as this will help RGFC to thrive and give greater authority to its work.
Find out more